Full Electric Walkie Stacker 1.0 – 2.0 Tons
Product Detail
Product Tags
WHEEL
BRAND
KYLINGE
KYLINGE
MODEL
ESW10
ESW15
POWER TYPE
ELECTRIC
ELECTRIC
OPERATION MODE
WALKIE
WALKIE
LOAD CAPACITY
kg
1000
1500
LOAD CENTER
mm
600
600
TYPE
PU
PU
DRIVE WHEEL SIZE
mm
Φ250*80
Φ250*80
LOAD WHEEL SIZE
mm
Φ80*70
Φ80*70
BALANCE WHEEL SIZE
mm
Φ100*50
Φ100*50
 DIMENSION
WHEELS FRONT/REAR(X=DRIVE WHEEL)
mm
4/1X+2
4/1X+2
LIFTING HEIGHT
   1600/2000/2500/3000/3500
OVERALL HEIGHT(MAST LOWERED)
mm
2190/1600/1850/2100/2350
OVERALL HEIGHT(MAST EXTENDED)
mm
2190/2550/3050/3550/4050
GROUND CLEARANCE AT FORK
mm
90
90
OVERALL LENGTH
mm
1720
1720
OVERALL WIDTH
mm
800
800
FORK LENGTH
mm
   1150(CUSTOMIZED)
FORK OUTSIDE WIDTH
mm
650/1000(CUSTOMIZED)
TURNING RADIUS
mm
1600
1600
PERFORMANCE
DRIVING SPEED(FULL LOAD/UNLOAD)
km/h
4.2/5.6
4.2/5.6
LIFTING SPEED(FULL LOAD/UNLOAD)
mm/s
90/125
90/125
DESCENT SPEED(FULL LOAD/UNLOAD)
mm/s
100/80
100/80
GRADEABILITY(FULL LOAD/UNLOAD)
%(tanθ )
5/8
5/8
BRAKE MODE
ELECTROMAGNETIC
DRIVE SYSTEM
DRIVING MOTOR
kw
1.5
1.5
LIFTING MOTOR
kw
2.2
2.2
BATTERY VOLTAGE/CAPACITY
V/Ah
  24V/80Ah
1. Electric lift,walk behind vehicle,save labor than Semi Electric Pallet Stackers.
2. Door frame is made of C-type or customized manganese steel,body never be deformed.
3. Smart charger ensure the battery life.
4. Compact body,suitable for using in the narrow space.
5. Mechanical steering,manual operation.
6. Side roller for reducing friction,improve effectively the stability of mast.
7. Applicable for single-faced pallet only.
8. Horizontal drive ,and removable driving wheel,easy to change.
9. Use the solid strap iron support legs,higher load strength.
10. Inserted type adjustable fork and customized wider legs and lithium battery is optional.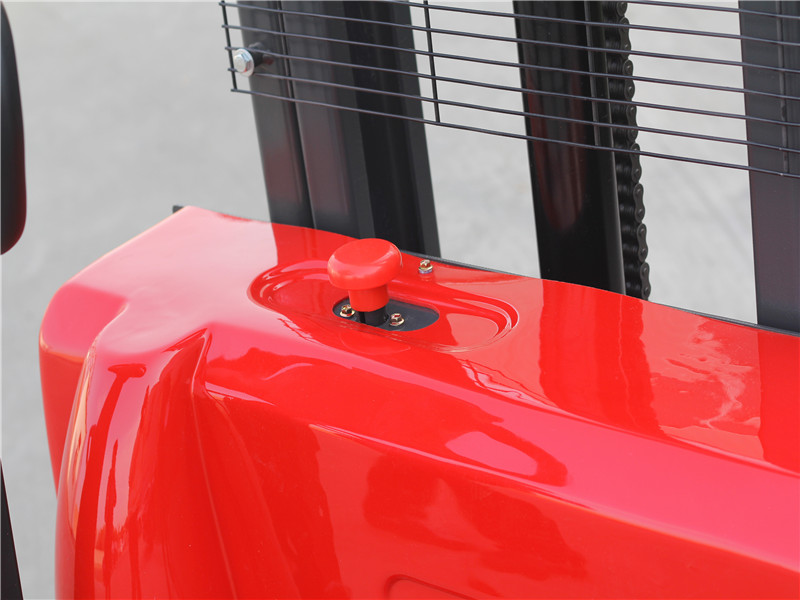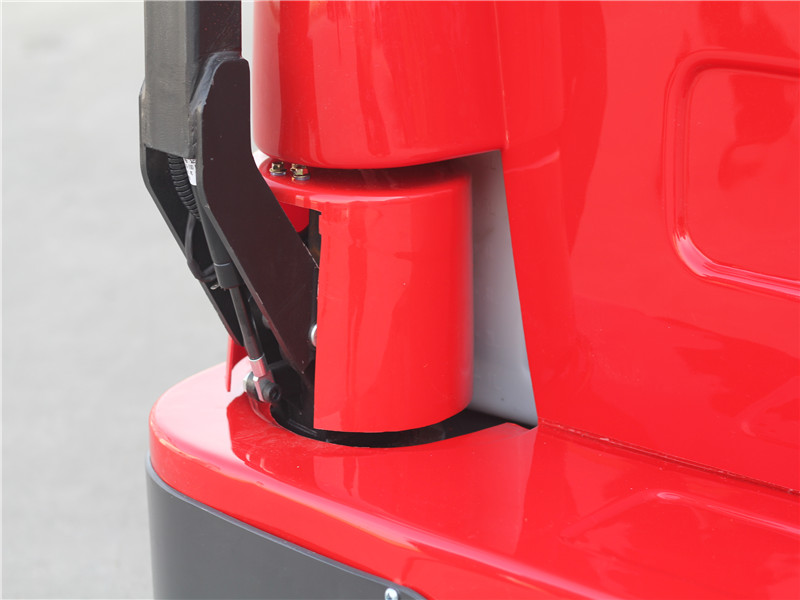 ---
Previous:
Semi Electric Stacker 1.0 – 2.0 Tons
---