Full Electric Straddle Stacker 1.0 – 2.0 Tons
Product Detail
Product Tags
Wheel
Brand
Kylinge
Model
ES10
ES15
ES20
Power Type
Electric
Electric
Electric
Operation Mode
Stand On
Load Capacity
kg
1000
1500
2000
Load Center
mm
500
500
500
Mast Material
C-Type Steel
Type
PU
Drive Wheel Size
mm
Φ250*80
Φ250*80
Φ250*80
Load Wheel Size
mm
Φ80*70
Φ80*70
Φ80*70
Balance Wheel Size
mm
Φ100*50
Φ100*50
Φ100*50
Wheels Front/rear(x=drive Wheel)
4/1X+2
4/1X+2
4/1X+2
Dimension
Lifting Height
mm
1600/2000/2500/3000/3500/4000/4500/5000
Overall Height(mast Lowered)
mm
2050/1580/1830/2080/2330/1900/2100/2300
Overall Height(mast Extended)
mm
2050/2500/3000/3500/4000/4500/5000/5500
Ground Clearance At Fork
mm
90
90
90
Overall Length(pedal Fold/unfold)
mm
1850/2300
1850/2300
1850/2300
Overall Width
mm
850
850
850
Fork Length
mm
1150(customized)
Fork Outside Width
mm
650/1000(customized)
Turning Radius
mm
1530
1530
1530
Performance
Driving Speed(full Load/unload)
km/h
4.0/5.0
4.0/5.0
4.0/5.0
Lifting Speed(full Load/unload)
mm/s
90/125
90/125
90/125
Descent Speed(full Load/unload)
mm/s
100/80
100/80
100/80
Gradeability(full Load/unload)
%
5/8
5/8
5/8
Brake Mode
Electromagnetic
Drive System
Driving Motor
kw
1.5
1.5
1.5
Lifting Motor
kw
2.2
2.2
2.2
Battery Voltage/capacity
V/Ah
 

24V/120Ah(180/210Ah optional

)
1. Ergonomic design, intelligent operation handle, set forward, backward, horn, up and down as one.
2. Reinforced steel door frame, the main structure is welded with high quality steel material, and the chassis reinforcement design, strong and durable, lifting smoothly.
3. Wear-resistant balance wheel, ensure the machine to prevent rollover when turning.
4. Strengthened and thickened one-time molding cover plate fork, with stronger bearing capacity, and can adjus the width and move back and forth according to the size of the cargo.
5. Emergency brake button, in special circumstances, emergency power off, to protect the cargo and personal safety
6. Intelligent charging, battery display, automatic power off after full, ensure life.
7. Reinforced chain, improve more smoothly, the loading capacity is several times higher than ordinary.
8. Easy to move back cover design, convenient to check key parts, more convenient operation.
9. Combination of the large capacity traction battery ,work longer hours.
10. Optional Li-ion battery and protective armrest,etc.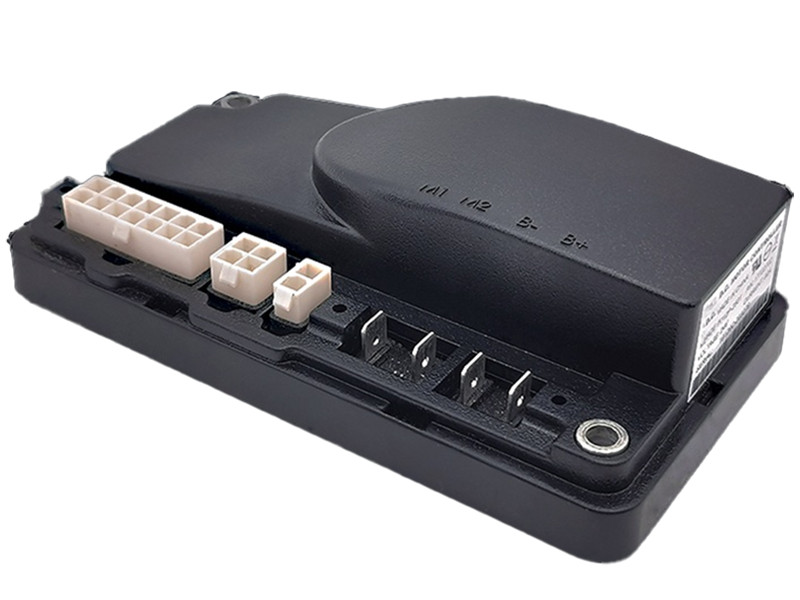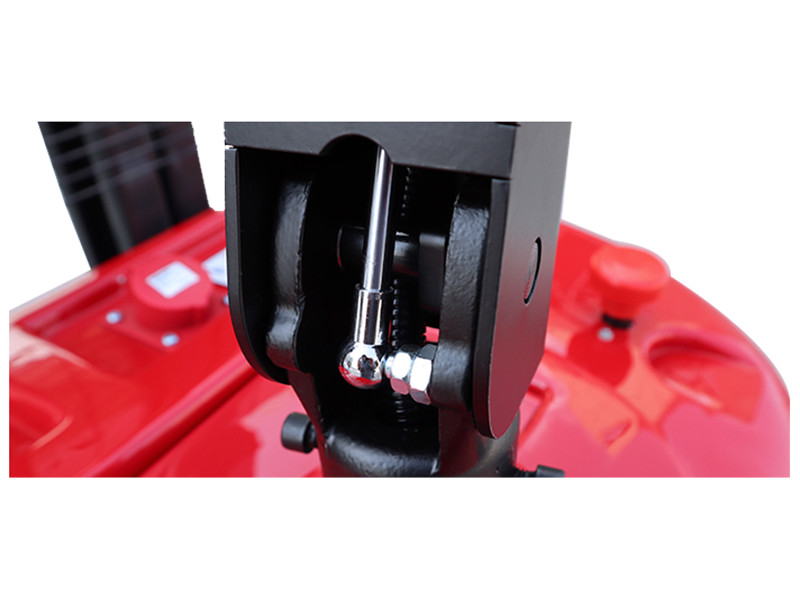 ---
---