Full Electric Stand On Type Pallet Truck 2.0 – 3.0 Tons
Product Detail
Product Tags
WHEEL
BRAND
KYLINGE
KYLINGE
MODEL
EPT-S20
EPT-S30
POWER TYPE
ELECTRIC
ELECTRIC
OPERATION MODE
STAND ON
STAND ON
LOAD CAPACITY
kg
2000
3000
LOAD CENTER
600
600
TYPE
mm
PU
PU
DRIVE WHEEL SIZE
Φ250*80
Φ250*80
LOAD WHEEL SIZE
mm
Φ80*70
Φ80*70
DIMENSION
LIFTING HEIGHT
mm
205
205
GROUND CLEARANCE AT FORK
mm
85
85
TURNING RADIUS
mm
1545
1545
OVERALL LENGTH(PEDAL FOLD/UNFOLD)
mm
1900/2400
1900/2400
OVERALL WIDTH
mm
870
870
FORK LENGTH
mm
1200
1200
FORK OUTSIDE WIDTH
mm
685/550
685/550
FORK INNER WIDTH
mm
365/230
365/230
PERFORMANCE
DRIVING SPEED(FULL LOAD/UNLOAD)
km/h
4.5/6.0
4.5/6.0
LIFTING SPEED(FULL LOAD/UNLOAD)
mm/s
45/50
45/50
DESCENT SPEED(FULL LOAD/UNLOAD)
mm/s
45/40
45/40
GRADEABILITY(FULL LOAD/UNLOAD)
%(tanθ )
5/8
5/8
BRAKE MODE
ELECTROMAGNETIC
DRIVE SYSTEM
DRIVING MOTOR
kw
1.2
1.2
LIFTING MOTOR
kw
2.2
3
BATTERY VOLTAGE/CAPACITY
V/Ah
24V/120Ah/210Ah
STEERING MODE
 MECHANICAL
1 .External charger, with four holes of waterproof cover, protective connector, and power leakage and open circuit protection
2. Stand flatform ,and install shock absober,make operator easy to drive and feel more comfortable.
3. The use of high efficiency DC traction motor, traction, good climbing performance, can withstand heavy work.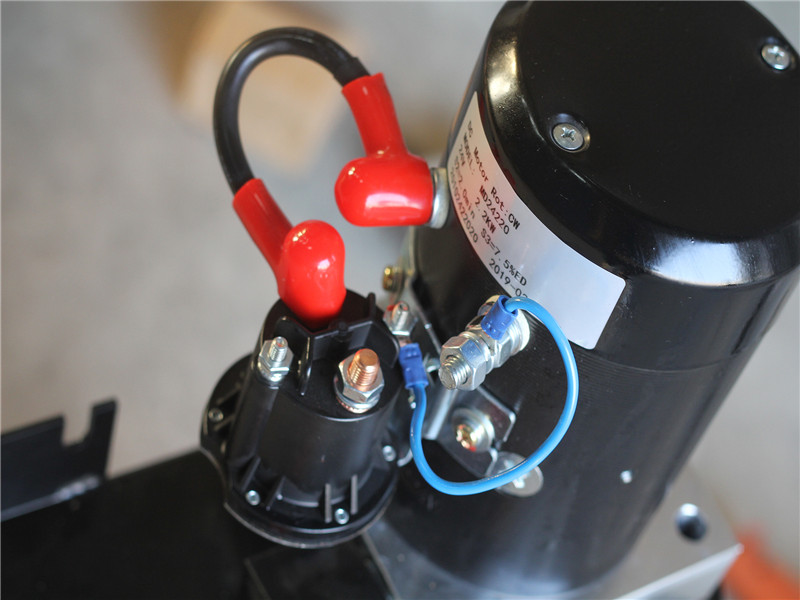 4. Compact body,suitable for using in the narrow space
5. The handle is designed with air spring return, which is free of wear and can be operated with light touch and accurate return.
6. Brand large capacity,work 4-6hours continuously.
7. Rolling in and out of the tray,reduce the loss of fork and tray.
8. Rapid emergency stop button,simple and reliable.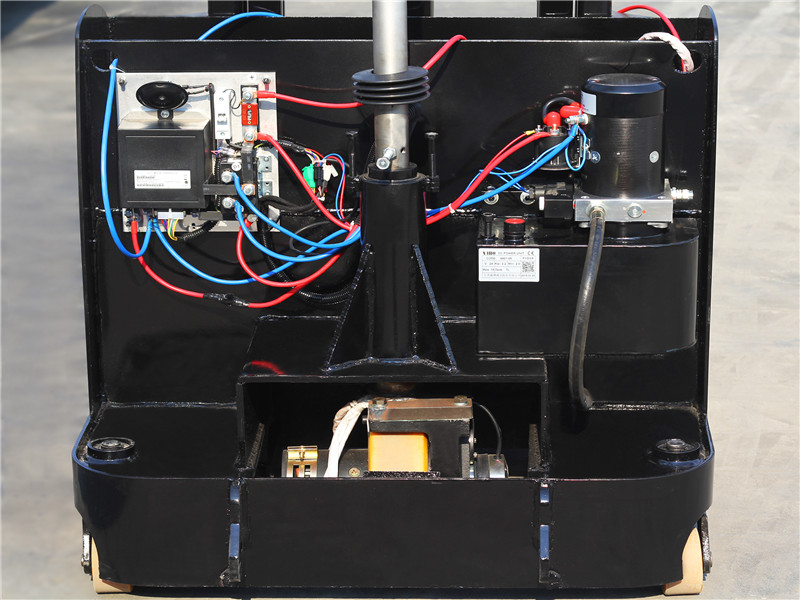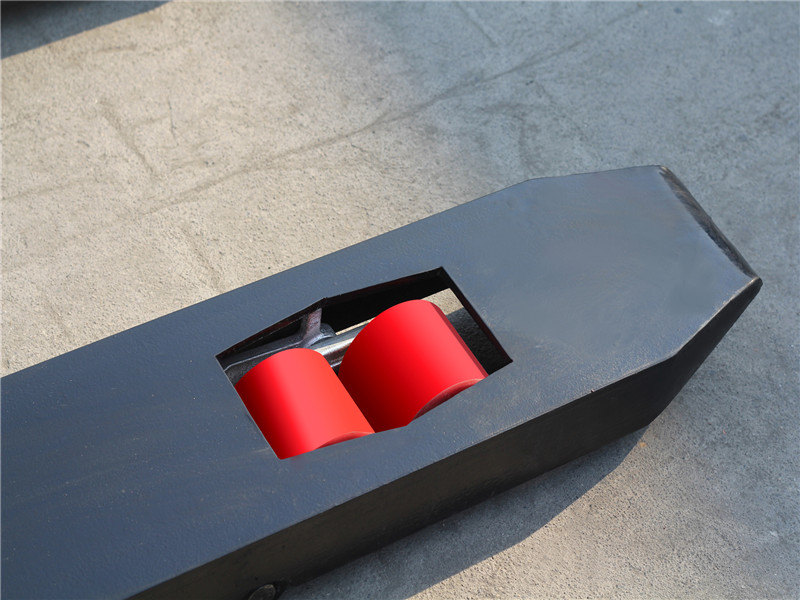 ---
---